#CovidActionCollab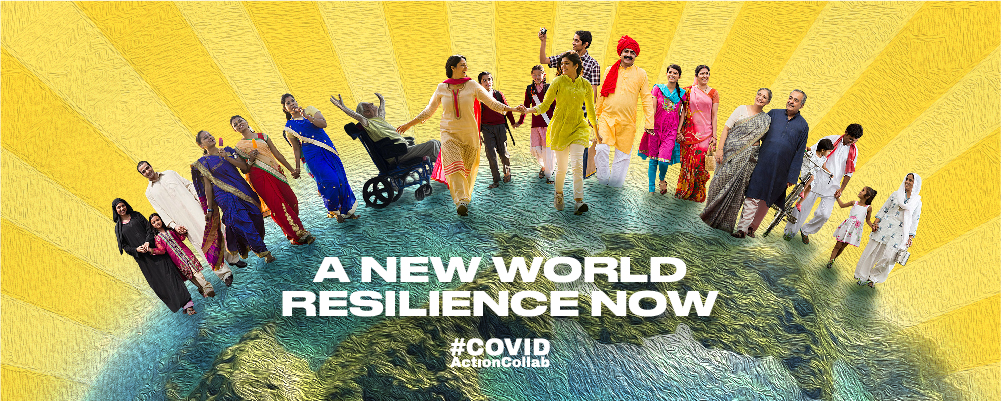 The COVID-19 pandemic has enabled the Catalyst Group to build a strong and dynamic pan-India multidisciplinary network with a variety of expertise. This presents the potential to build the resilience of the vulnerable and their institutions in their everyday emergencies and to be ready for future humanitarian crises (climate & health). This has led to the #COVIDActionCollab transitioning to Community Action Collab, a 'spring to action' ready humanitarian emergency platform.
#COVIDActionCollab
The COVID-19 pandemic has created global health and societal emergency. Yet, it has also provided humanity with an incredible opportunity to make our world a better place.
Humanitarian and outbreak response over the years has taught us that:
Responses need to be people-centric, localised and effective
Resources – People, Money and Materials – should flow to places required
Information and coordination needs special attention
To respond to COVID-19, WE have come together as a Collaborative with expertise in the areas of Public Health, Medicine, Humanitarian Emergencies, Engineering, Technology, Sociology, Behavioral Science, Mental Health, Migration, Financing and more.
WE are individuals, organisations and networks representing Public, Private, Civil Society, Academia and several other sectors.
We believe that pooling our expertise and resources empowers us to respond effectively to COVID-19, together.
Purpose, results, principles of the collaborative:
The COVID Action Collaborative (CAC) drives comprehensive and co-ordinated action with people at the very centre of the response, leading to the prevention of new infections and mitigating impacts for those affected.
Results we want to achieve: Prevention of new infections; early diagnosis; facilitation of appropriate care; mitigation of impacts including livelihoods.
Principles – community-focussed, gender and equity, strengthen existing public systems, working with existing solutions and finding new as required, aiming for sustainable outcomes
Strategies:
S1: Deliver high impact package of services to key communities (2 million), where the collaborative members have a direct presence or reach.
S2: Setup and operate an information exchange and build capacities of key partners and actors.
S3: Solve critical challenges which can have a high impact on response.
All three strategies will leverage technology and partner presence and capabilities.